On October 16th, 2014, Walz & Krenzer successfully deployed the custom QuickWall system for the New Whitney Museum in New York City. Shown below are the photos and a video of the deployment.
South Wall before the start of deployment: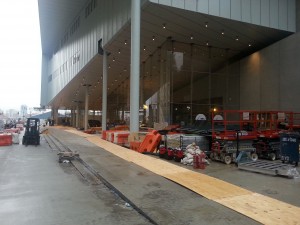 South Wall during deployment: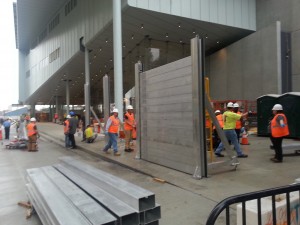 South Wall completed: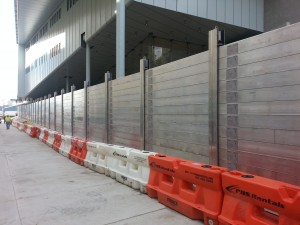 View from other side of wall: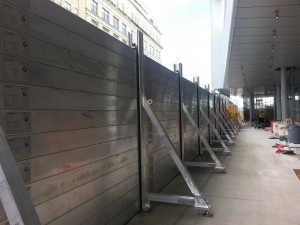 Video of QuickWall Assembly:
Walz & Krenzer would like to thank all parties involved in getting this project completed. This includes: Turner Construction (general contractor), Gardiner Theoblad (owner's representative), Renzo Piano (architect), Cooper Robertson & Partners (executive architects), Robert Silman Associates (structural engineers), WTM – Germany (flood consultants), Marsh (insurance broker) and R&R Scaffolding (responsible for deployment of the QuickWall system). It was a pleasure working with all of you!