Sliding Flood Barriers WK Model FG-S
Horizontally and Vertically Sliding Flood Barriers
When hinged or removable flood barriers aren't an option due to space constraints or interference issues, consider sliding your barriers into position. These barriers are permanently mounted to the side or above the opening, and can then be slid into place when required. In all cases, the bottom sill will be flush, allowing heavy traffic to move through the opening.  
Horizontally Sliding Flood Barriers: our horizontally sliding barriers are available in several different designs, allowing us to make sure that you get the best product for your application. Almost all of these barriers can be opened and closed in seconds by one person. A wide variety of gaskets can be used depending on the application, including lipseal, "P" gasket, standard compression gaskets or inflatable seals.  Extremely large and heavy barriers can be supplied with winches or towing points to assist with opening/closing of the gate, as well as to provide a measure of safety when opening or closing the gate in extreme wind conditions.
Vertically Sliding Flood Barriers:  Especially suited to loading docks and warehouses, vertically sliding flood barriers are a great way to close off large opening. The panels are raised and lowered with the aid of manual or power winches. All vertically sliding barriers are supplied with a hold-open device for safety purposes.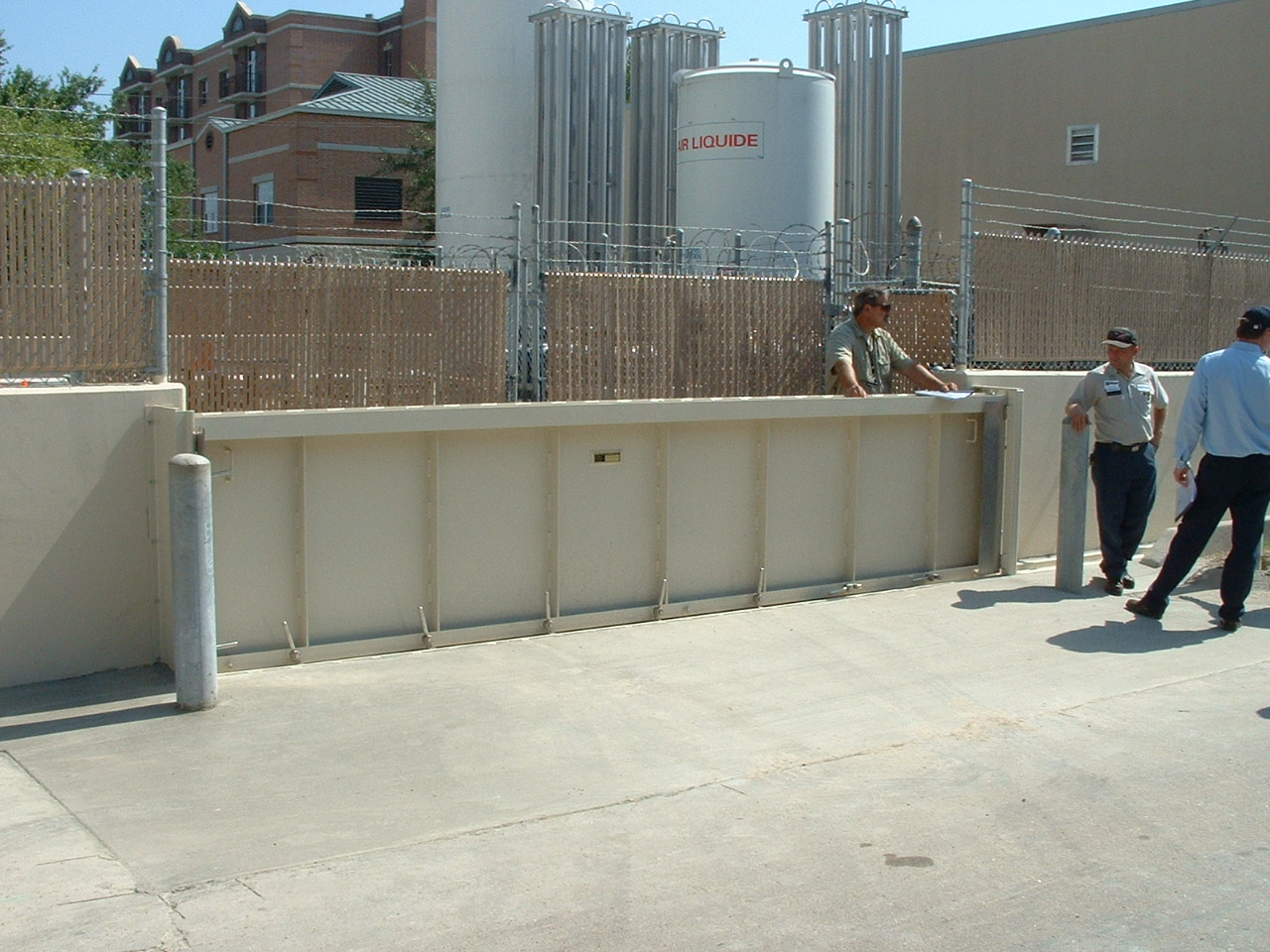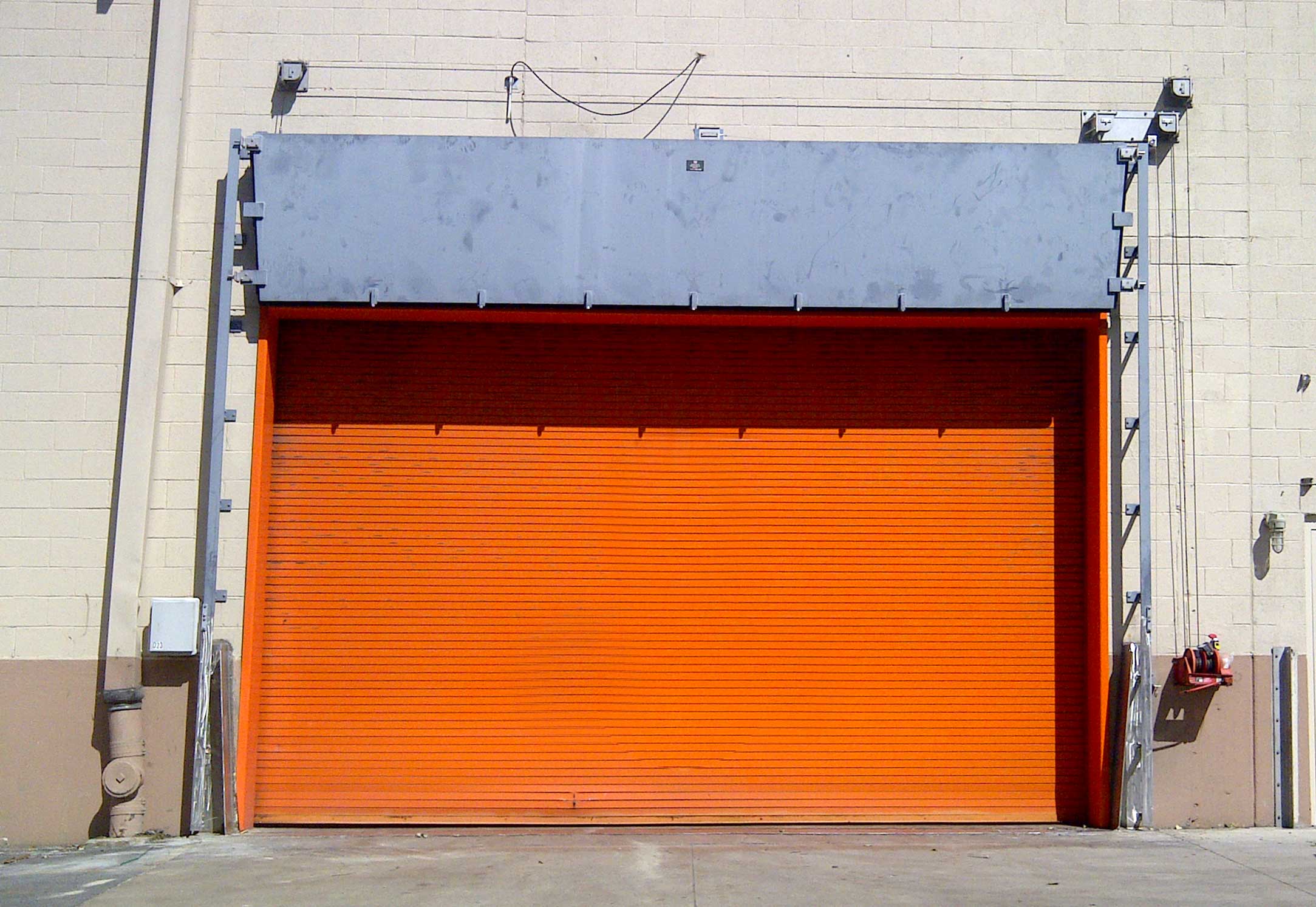 ASTM D2000 GR DE neoprene, EPDM Lipseal compression gasket, EPDM "P" gasket, EPDM inflatable
Aluminum, mild steel, or stainless steel
Bolt-on, weld-on, masonry subframe
Flush or recessed trough with a flush hinged sill plate
Manual or with winch assist
Manual or power winch, tow assist, gasket shield covers