Hinged inflatable gasket flood barriers – maximum protection with a flush sill!
Available with either single or dual inflatable gaskets, these flood barriers are recommended when flush bottom sills and maximum protection are required. Often used in interior locations, these barriers are provided with inflatable gaskets which can be easily inflated using a hand or foot pump, portable compressed air tank or compressor, bottled gas, or shop air.  Most barriers are supplied with the air source built into the door panel with a security panel over it. Other inflation options are available.  Dual panel barriers are available and are supplied with a center mullion.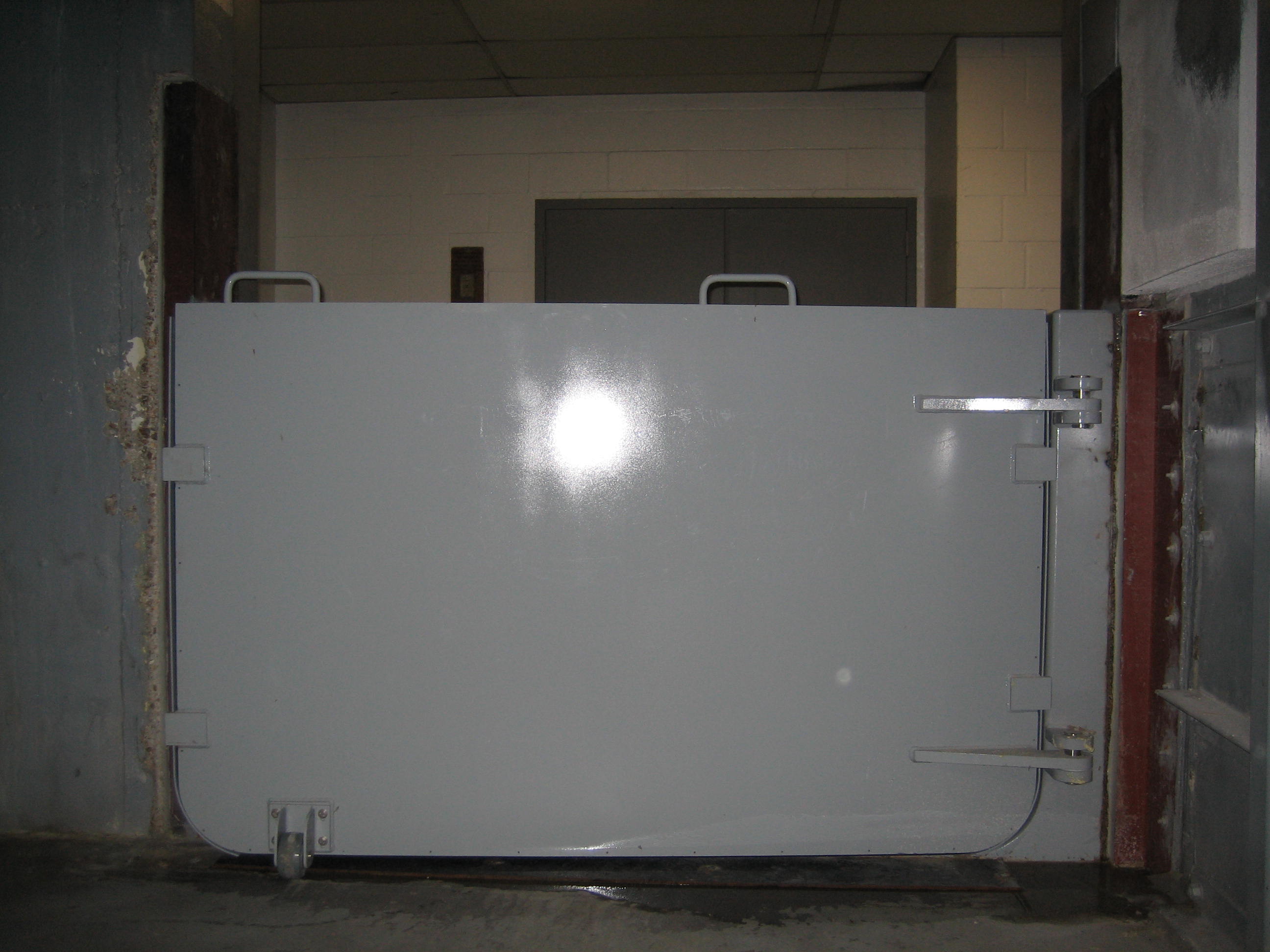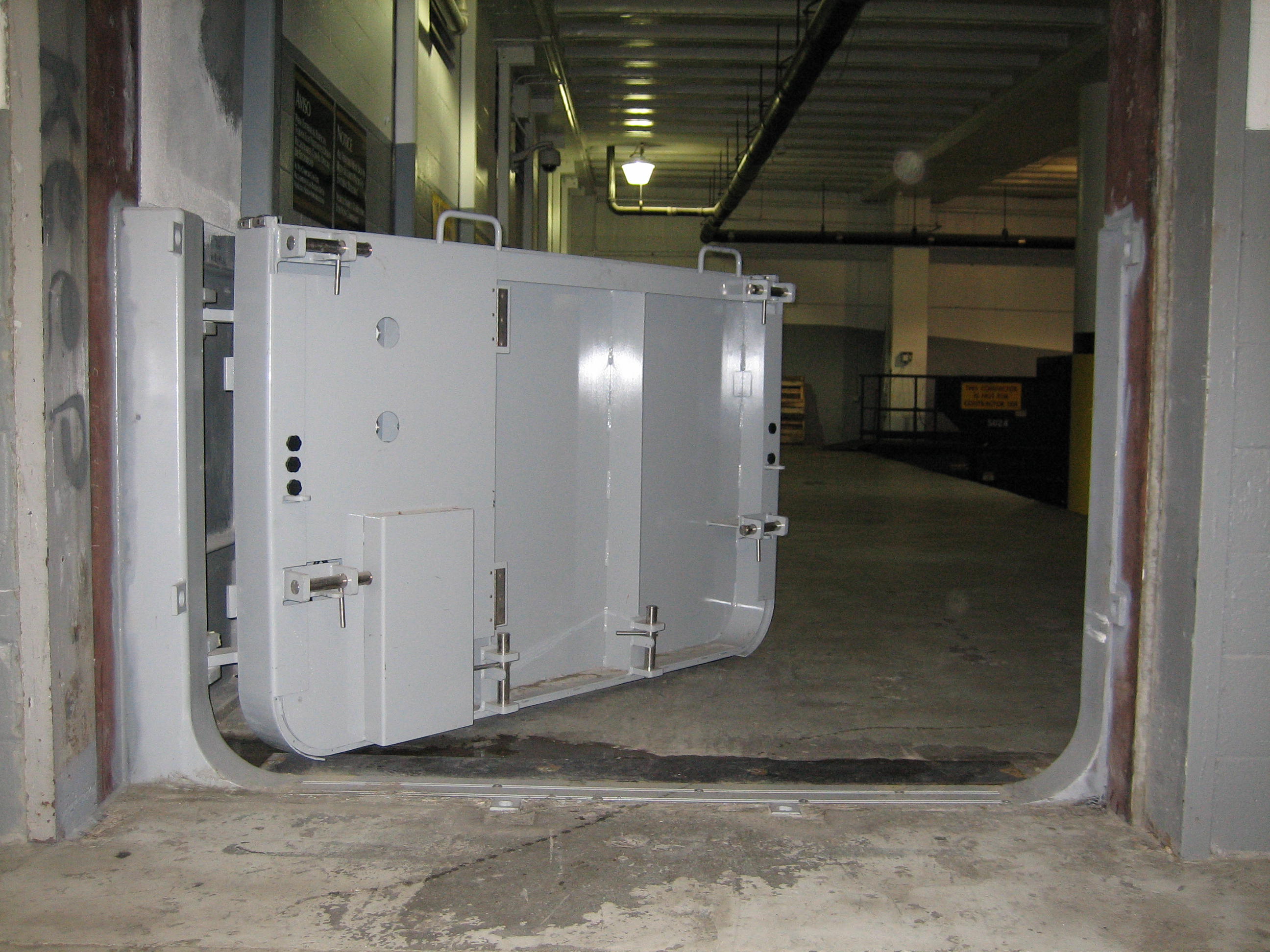 Maximum size of single panels approximately 20'w & 12'h. Double panel barriers available.
EPDM inflatable gasket; fabric reinforced for higher pressure requirements. Dual gaskets for critical applications
Aluminum, mild steel, or stainless steel
Bolt-on, weld-on, masonry subframe
Standard automotive style valve stem with pressure gauge
Push button inflation/deflation, dual gaskets, inflation system pre-piped and built into panel, security panel, gasket shields (wipers)