Inflatable Gasket Watertight/Airtight Door
Inflatable gasket watertight or airtight doors are recommended when a 100% watertight/airtight seal and a flush bottom threshold are required. This type of door is often used for inside applications such as labs, mechanical rooms, tunnels, and clean rooms.
The door is sealed utilizing inflatable gaskets, which are easily inflated using a hand or foot pump, portable air tank or compressor, bottled gas, or on-site compressed air. Controls for the inflation and deflation of the door seals can be factory mounted on the door panel or wall mounted in close proximity to the door.
Most doors are provided with single gaskets; dual gaskets are available for critical applications. Reinforced gaskets are used for higher pressure applications.
Frames are available for bolting or welding to existing masonry openings or can be provided with integral masonry subframes for embedding in new concrete.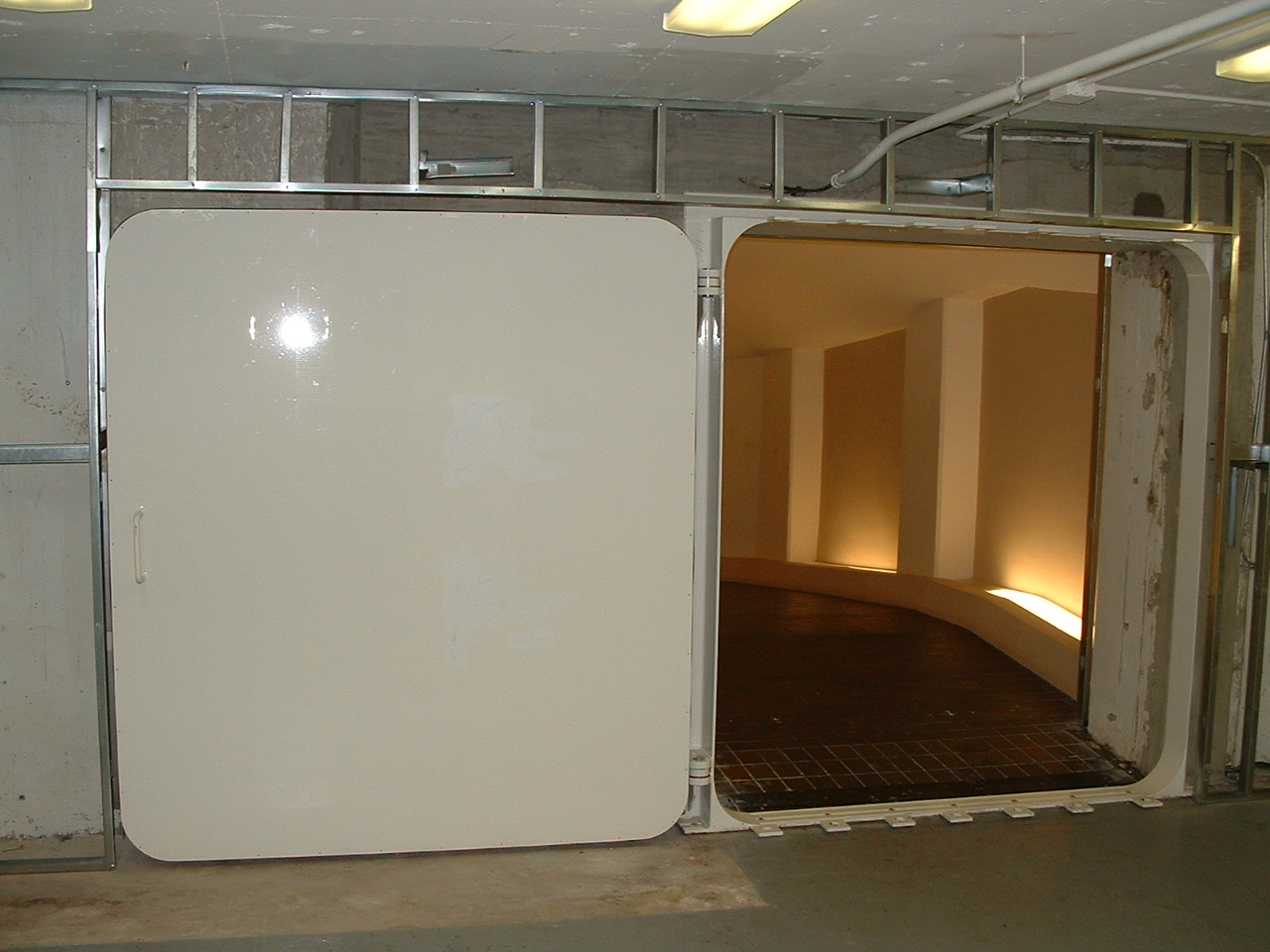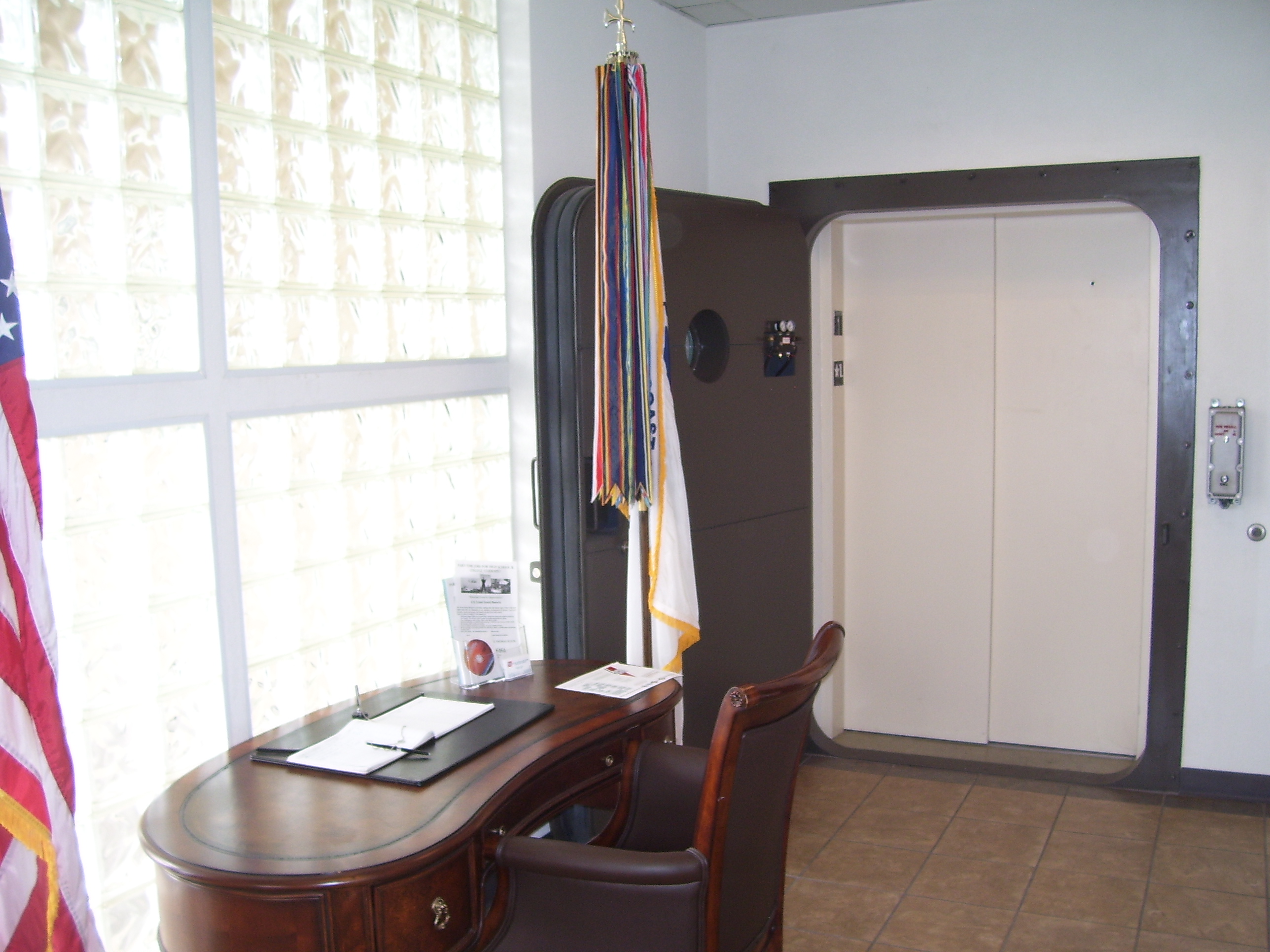 Built to your requirements – no practical size limit
EPDM, Silicone, Neoprene; fabric reinforced gaskets available for higher pressure applications
Mild steel, stainless steel, aluminum, various high strength steels
Bolt-on, weld-on, masonry subframe
Push-button inflation/deflation of inflatable gasket(s) with pressure gauges to monitor seal pressure. Air inflation equipment pre-mounted on door panels or provided loose for mounting on adjacent wall.
Power open/close, emergency dump valves(s), fixed windows, local and remote door status indication and/or operation, interlocking, card reader, and others