Hinged compression gasket flood barrier – maximum protection from any direction
Compression gaskets offer a 100% watertight seal in both directions, and are the most reliable flood protection product on the market. Available for any size opening, these flood barrier utilize rotating dogs or drop bolts to compress the gasket against the edge of the barrier frame. The standard bottom sill is raised approximately 1.5″ from the floor surface, however, recessed sills with removable flush sill plates are available for complying with ADA requirements.  Removable ramps are also available which protect the bottom sill from vehicular traffic.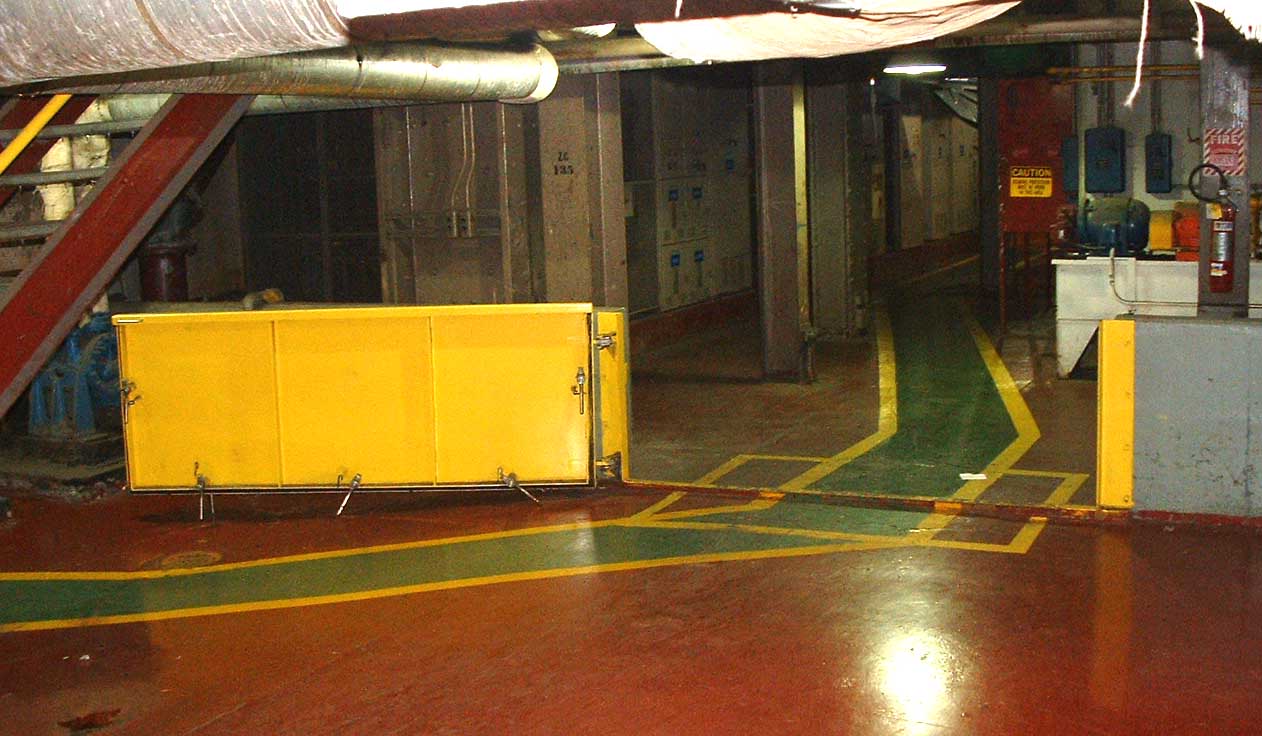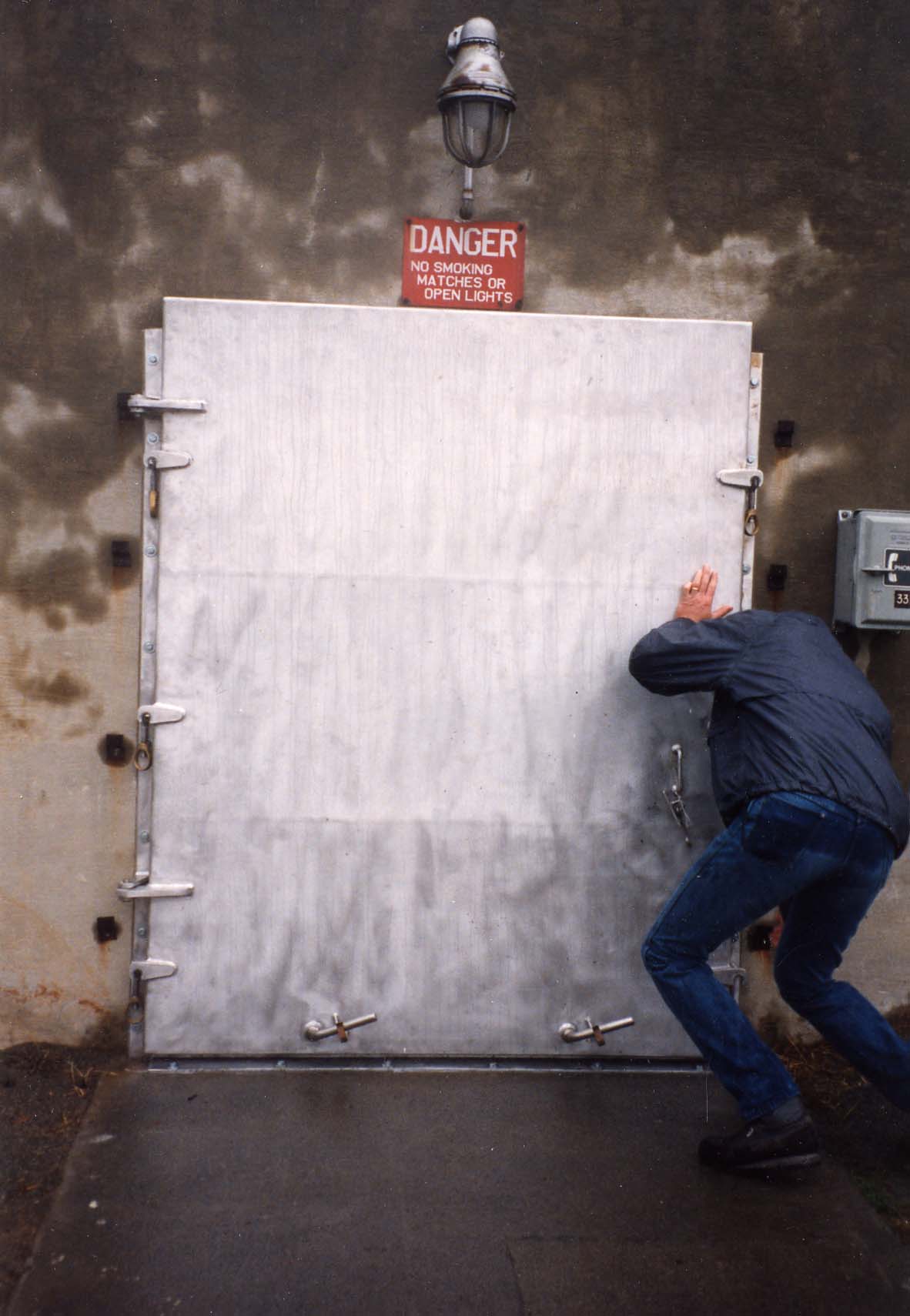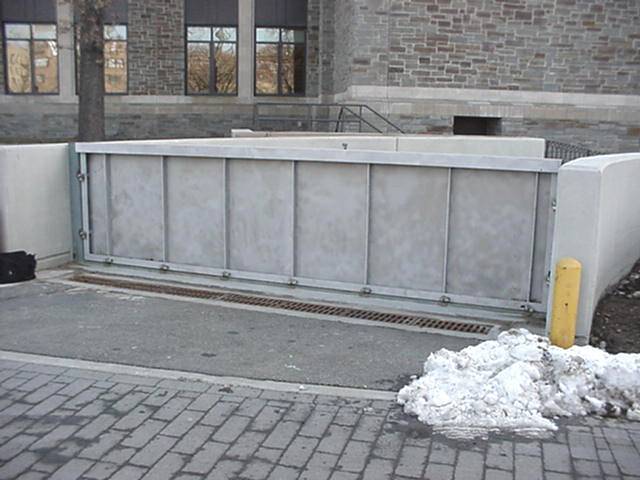 Maximum size of single panels approximately 20'w & 12'h. Double panel barriers available.
ASTM D2000 GR DE neoprene with fully molded corners.
Aluminum, mild steel, or stainless steel
Bolt-on, weld-on, masonry subframe
Rotating dogs or drop bolts
Recessed sill with removable flush sill plate; removable bottom sill ramp; silicone or viton gasket