Airlock , Specialty Doors, and Flood Barriers for the Nuclear Industry
At WK, containment is always 100% containment, so all of our products can be designed for either safety-related or commercial applications.
Watertight & airtight doors  and hatches  can be provided for any location in your facility, and can be designed to withstand additional requirements such as seismic, tornado, blast, radiation, and high pressure applications. Power operation, interlocking, and remote indication are some of the more common options found on our specialty doors. Since all of our products are custom designed, we can fabricate and test any size door or hatch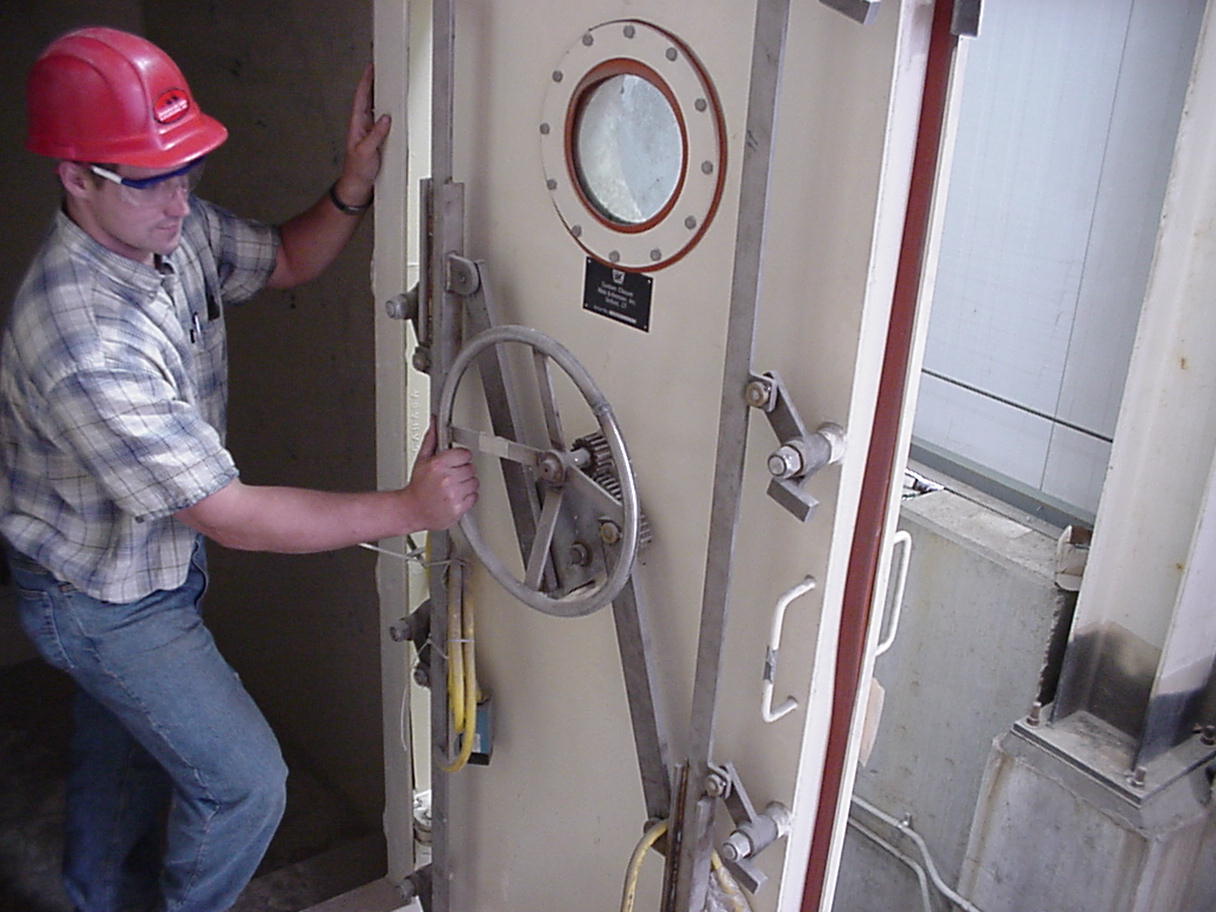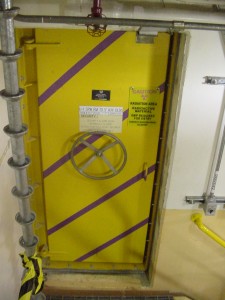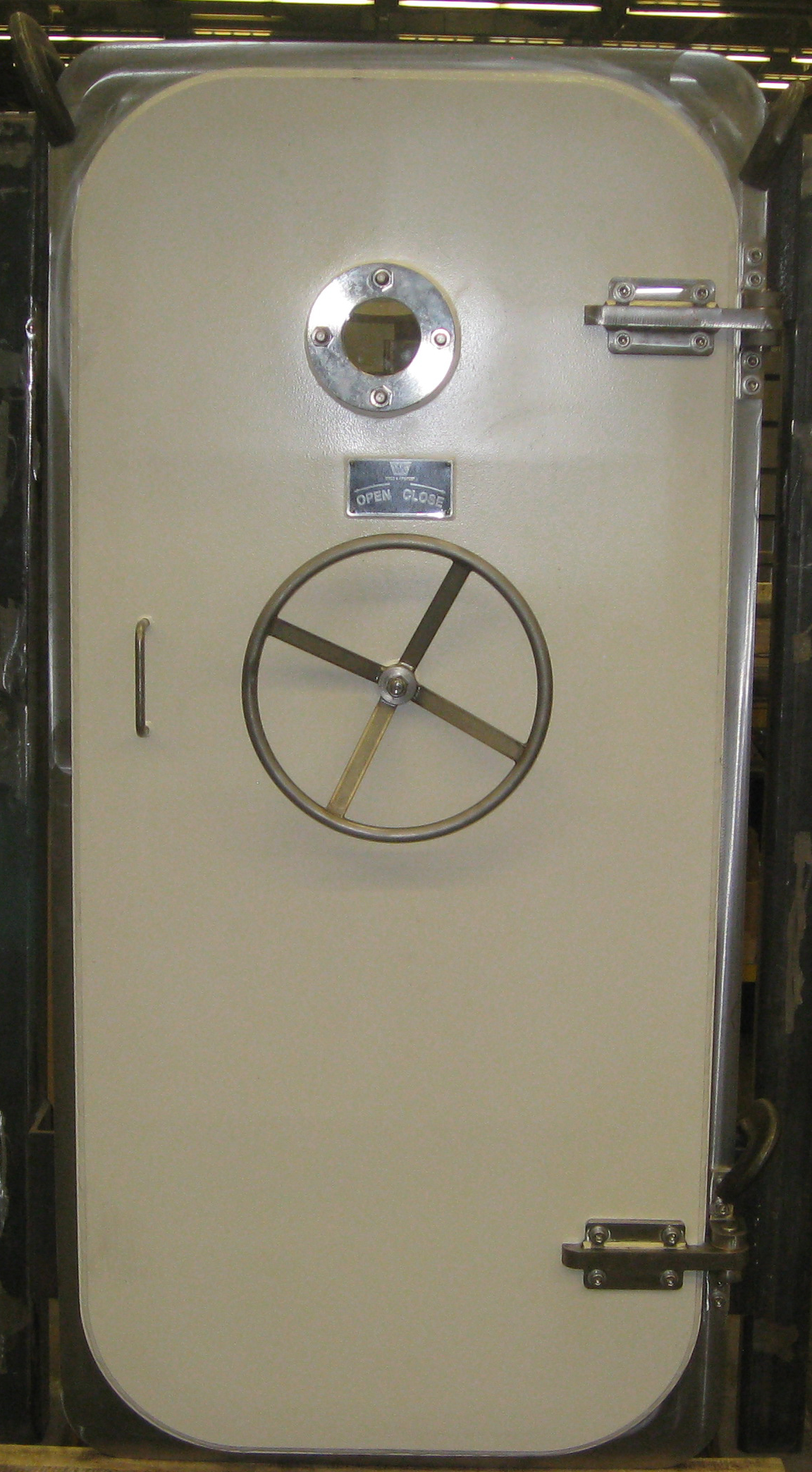 Flood barriers which seal on the sides and and along the bottom of the opening are most often used for protecting non-critical infrastructure areas from high water events.