Individually Dogged Watertight Door
Individually dogged doors offer a simple, reliable, and cost-effective 100% watertight seal ready to offer protection at any time. This model door is ideal for locations that do not require frequent access. Quick-acting doors (WK Model WT-FD-QA) are usually preferred when faster access is required.
Rotating dogs (latches) are located around the perimeter of the door panel, compressing the gasket against the door frame. The number and type of dogs are dictated by both the size of the door and the pressure requirement. Each dog can be adjusted in the field to ensure the proper amount of seal compression.
Double panel doors, as well as larger doors with smaller access doors set into the larger panel are available.
As with all our products, frames are available for bolting or welding to existing masonry openings or the door can be provided with an integral masonry subframe for embedding in new concrete.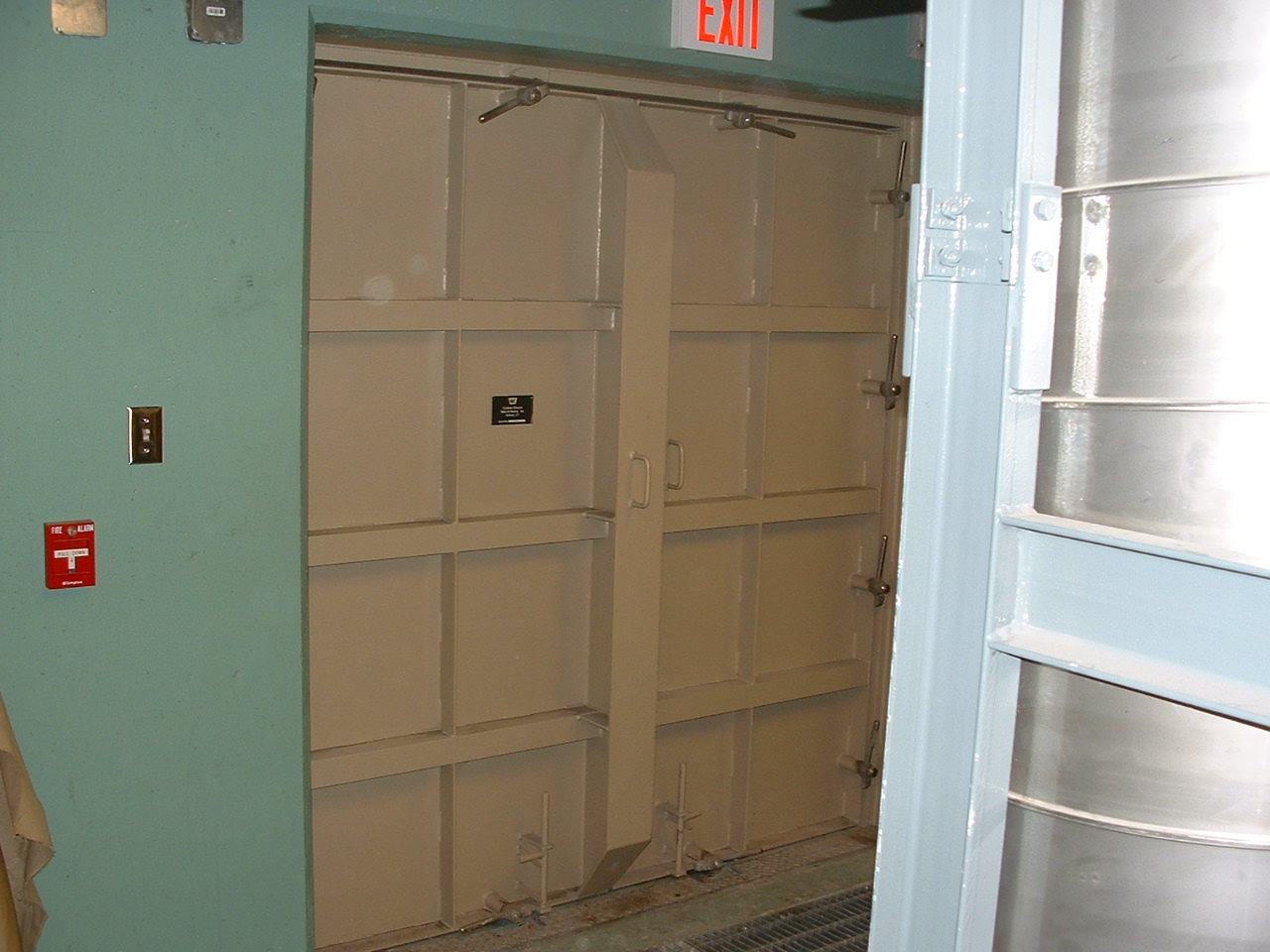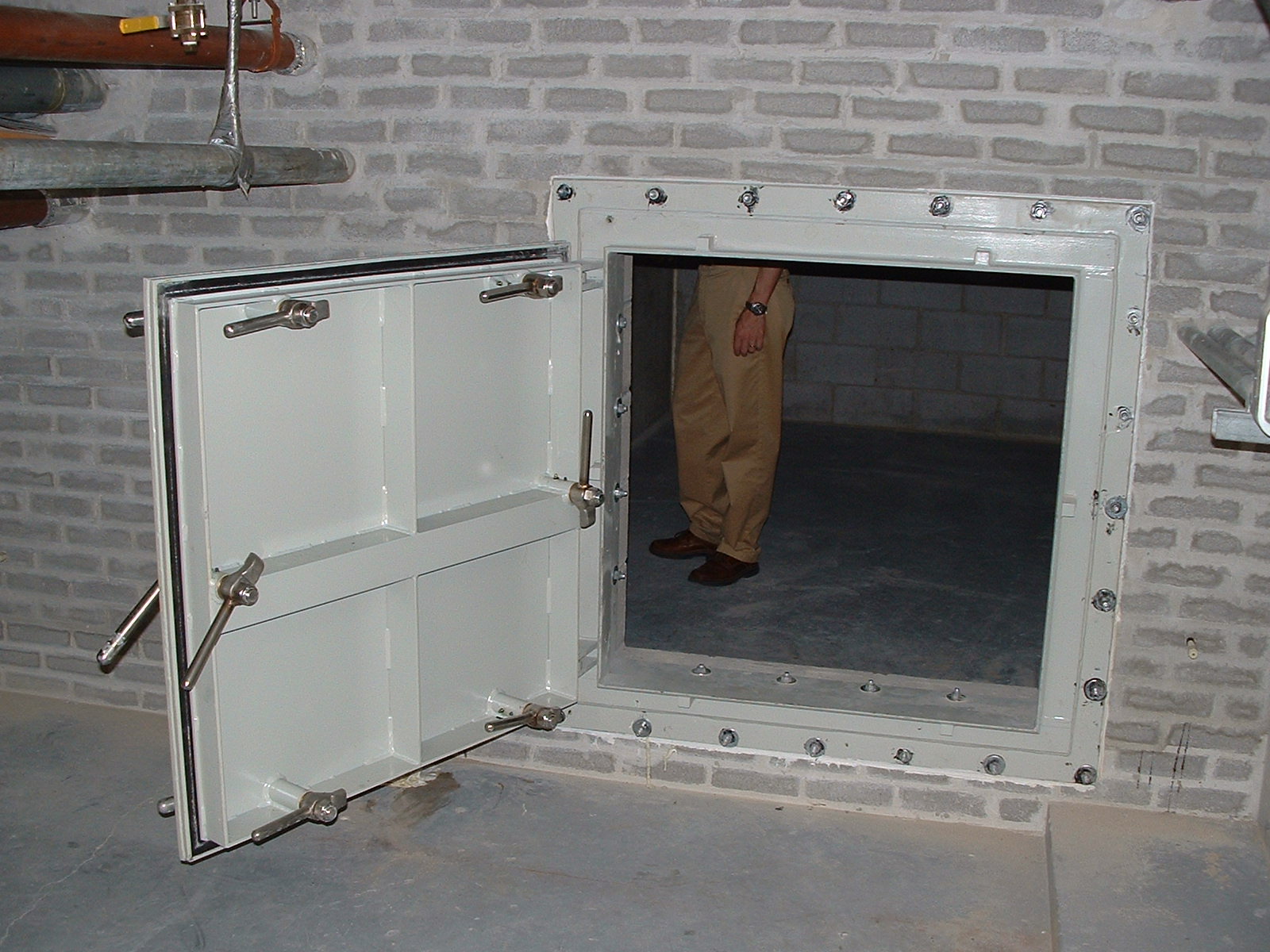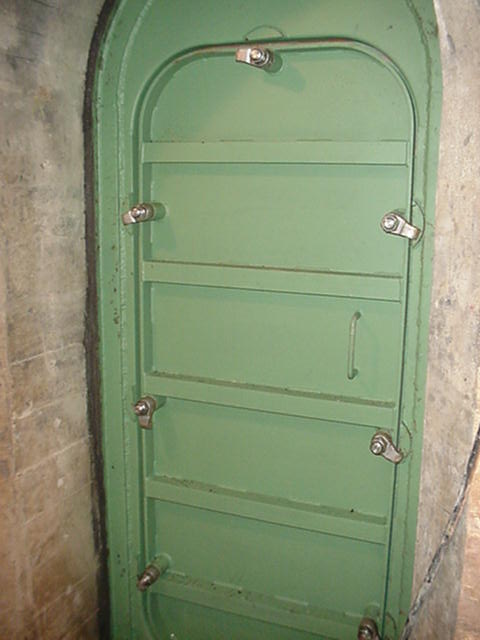 Built to your requirements – no practical size limit
Unlimited pressure in the seating direction; unseating pressures may be limited on very large doors
Neoprene compression gasket, Viton, EPDM, silicone, nitrile & others
Mild steel, stainless steel, aluminum, various high strength steels
Bolt-on, weld-on, masonry subframe
Typically Raised; removable sill available for some applications
Individual dogs located around the door panel operable from one or both sides
Power, fixed windows, pressure relief valves, door status indication, & others