Removable lipseal flood barrier is our most popular flood barrier for many good reasons!
Reliable, cost effective, ready to use in seconds, flush bottom sill, lightweight.  Need we say more?
The lipseal flood barrier offers a flush bottom sill like the inflatable gasket flood barrier, plus the following additional benefits:
Ease & speed of use: just place the panel in the frame and slide the 2 top latch bolts in place. There are no gaskets to inflate or bolts to tighten.

Increased reliability: there is no inflatable gasket which could lose air pressure.

Radius corner reduced from 7.5″ radius to 2″.

Lightweight construction, including our custom aluminum skin composite panel.

Lower costs than inflatable gasket flood barriers.

The ability to utilize panels stacked on top of each other or side by side for large openings, usually wider than 10′ or higher than 6′
Single lipseal barriers (WK model FP-LS) offer a fully watertight seal and are recommended for most applications. Multiple panel barriers (WK model FP-M) may experience very slight leakage at the corners between the panels, but the leakage rate is significantly less than FEMA allowable leakage rates.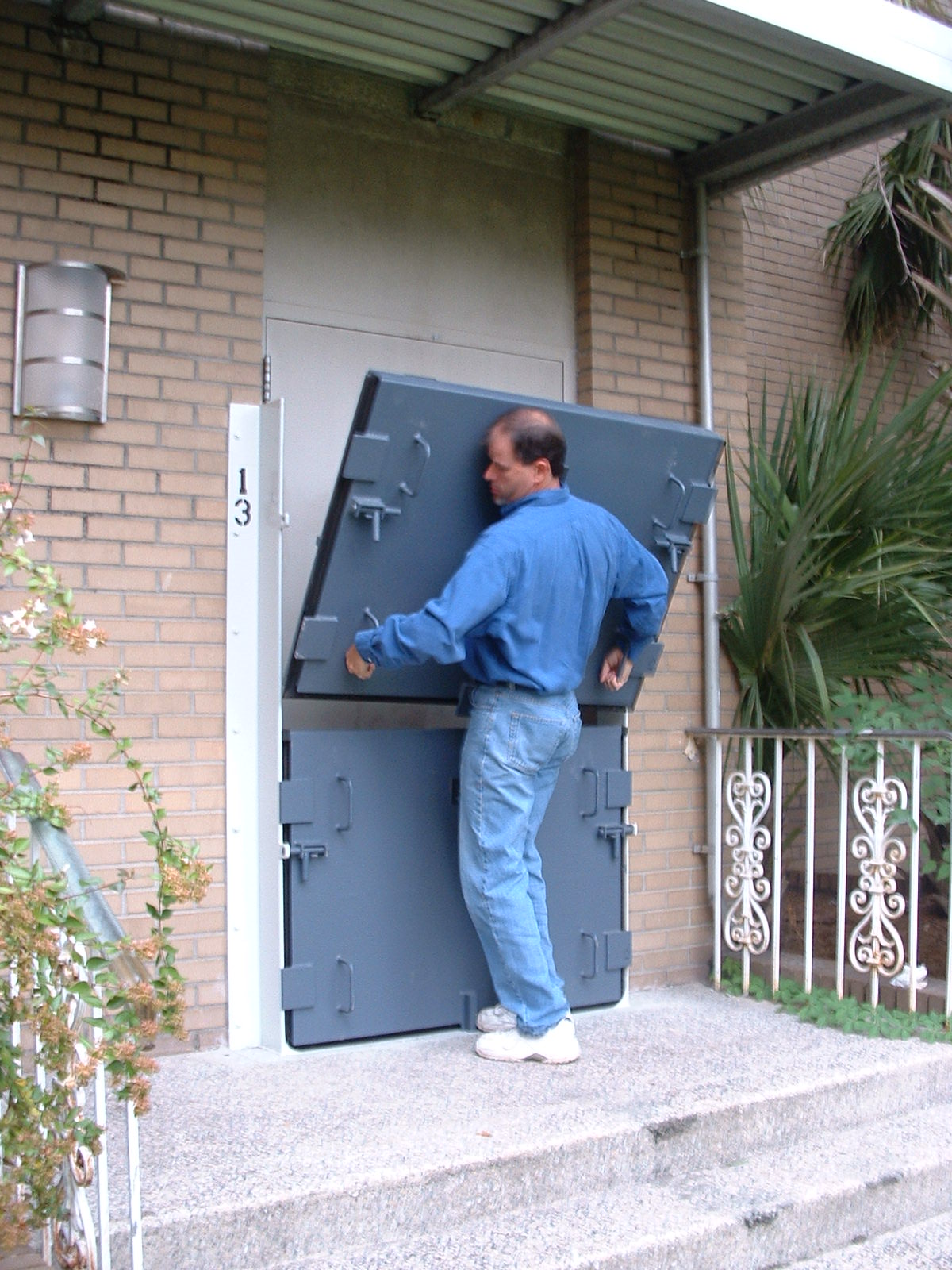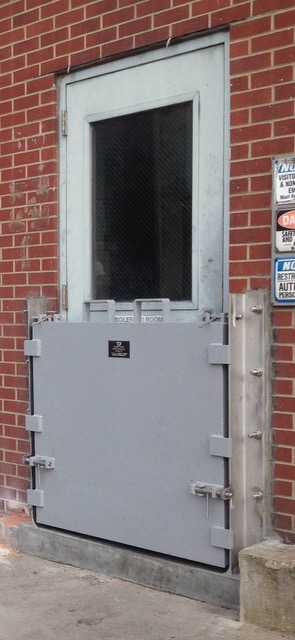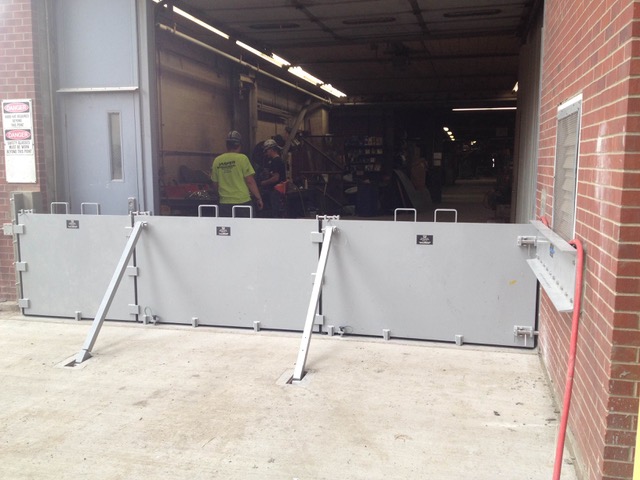 Maximum size depends on customer requirements. Openings larger than 10'wide or 6' high often require multiple panels. No functional limit to number of panels
EPDM Lipseal compression gasket with fully molded corners
Panel is aluminum or aluminum composite; frame available in aluminum, mild steel, or stainless steel
Bolt-on, weld-on, masonry subframe
Quick slide latch bolts at panel top edge; multiple sliding latches at bottom - quantity dependent on width of panel
Multiple panels with removable back, front, or top braces