100% Containment – 100% of the Time!
With over 75 years of experience designing & supplying custom watertight closures, you can be assured that our spent fuel pool gates will meet all your safety related technical requirements.
Available in both removable and hinged designs, the gates utilize fabric reinforced radiation resistant inflatable gaskets to create a 100% watertight seal between the gate panel and matching frame. In addition to being watertight, the gates can be designed for other design requirements, including blast & seismic pressures. Both single and double fully molded gasket models are available. Compression gaskets are also available depending on the application.
Since all of our products are custom designed and fabricated, there are no practical size or pressure limitations. The gates are normally provided with stainless steel panels and mild steel frames, although other configurations are available.
Working with our partner AZZ / NLI, stringent quality assurance procedures and shop testing ensure full compliance with ASME NQA-1, 10 CFR Part 21, and other international standards.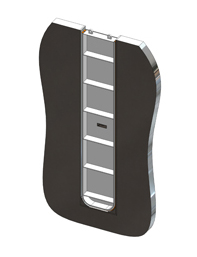 Installed Removable Spent Fuel Pool Gate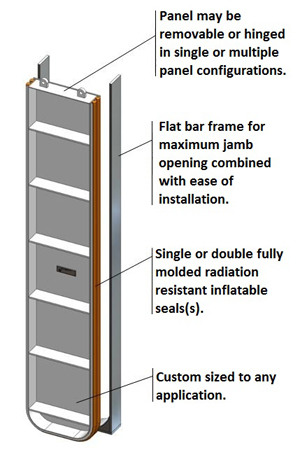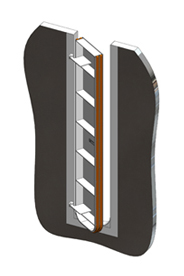 Installed Side Hinged Spent Fuel Pool Gate